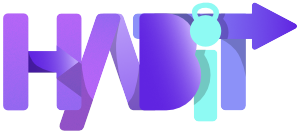 find your program
& join habit
& join habit
The app will be released Summer of 2024. Until the app is released… you can purchase my back catalog of Habit workouts.
These are hosted on my Vimeo page. When you purchase, you own the program forever. No subscriptions.
Plus when the app is relased… you will get a FREE 6 months of membership.
All of my Habit programs are backed by my 100% - unlimited - money back guarantee. At any time if you feel I my programs stink or I let you down… you can get 100% of your money back.
I'm confident I will over deliver and I don't want you scared to purcahse.
coming soon:
habit app
launching
launching
summer 2024
Our custom app is nearly done.
Full access to a growing number of new training plans

Custom tracking of the "right" numbers that drive results

Simple training plan tracking and leaderboards

Plus a special friends feature that's never been tried like this before
Until the app is done… try my first Habit programs on my Vimeo channel.